MailStore Home enables you to backup all your email messages from multiple applications and online accounts into one secure and persistent archive. Lightning-fast search, one-click backup, powerful export (restore) - all information from your email is at your fingertips anytime. Never lose important email again!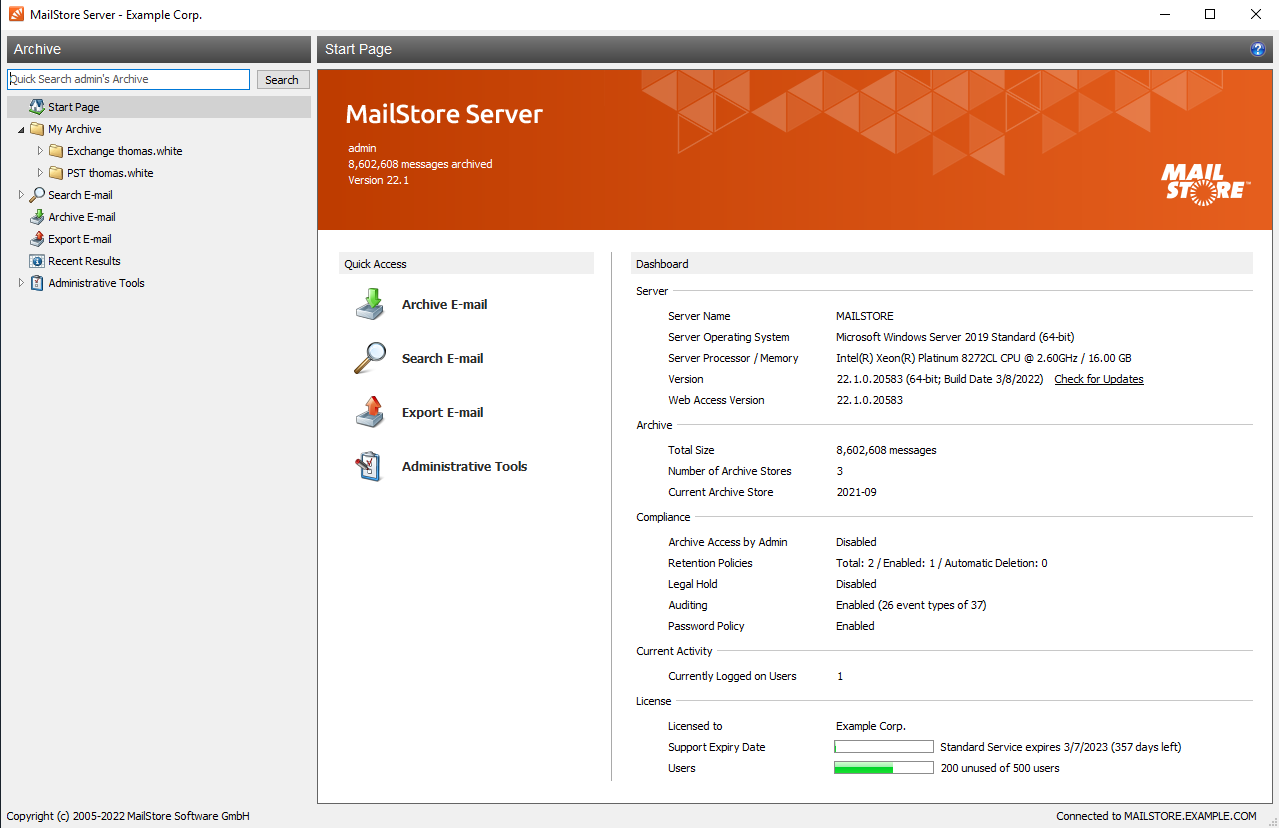 MailStore Home does not back up account settings or contacts, although you could recover the latter from the email messages.
Microsoft Outlook
Outlook Express, Windows Mail and Windows Live Mail
Microsoft Exchange Server
Mozilla Thunderbird and SeaMonkey
POP3 and IMAP (including webmail services such as Gmail and Yahoo)
.eml and other files
I've used MailStore Home for several years. It comes as close to being a snap to set up as you're going to get. The user interface could be better-organized, but it's not hard to use.
Reading emails in the backup archive is as quick and easy or easier as reading them in a regular email client. You can reply to messages directly from MailStore. The quick search utility lets you find that one message you're looking for out of all the possible accounts it could be in.
You can choose to install a portable version of MailStore Home early in the installation process.